Icy shortcuts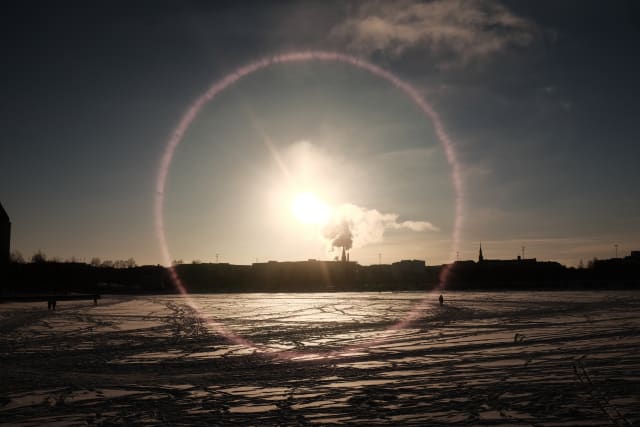 A landscape over Helsinki. The icy sea stretches over the bottom of the frame, leading to a shaded outline in the distance. The sun is in the middle casting a glare on the lens and landscape. Figures of people dot the ice.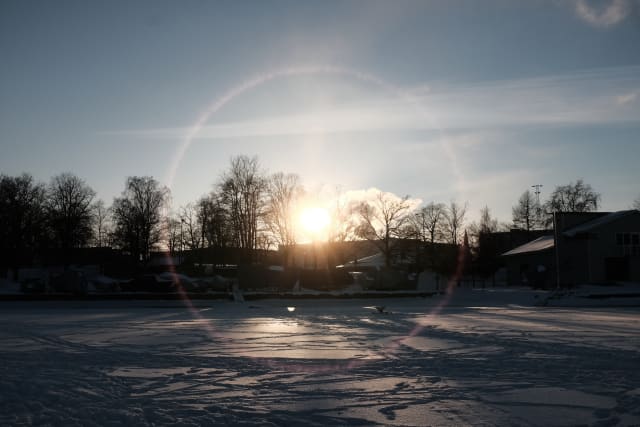 A landscape on the icy sea, looking towards a row of trees by the shore. The sun is in the middle, surrounded by a pale red halo.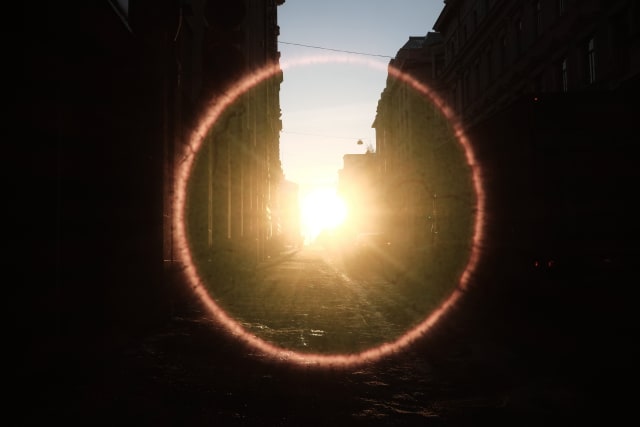 A mostly shaded city on the sides and bottom. The sun is intensely shining in the middle, with a bright red halo that almost sears the image.