Thoughts from 2020
I have been experiencing Greece as snapshots, moments and places suspended, not just this year but also the ones before it.
This year had me thinking about change, and what it means to participate in change that you yourself will not get to see. I think of planting a grove of trees that won't flourish in one's lifetime. I think of immigration, of communities, of social movements, of support networks and interdependence.
This year I became more aware of, and annoyed with, messaging that we are alone and singular, that time at home is yet another opportunity to become more productive or instrumental. Messaging that the path of progress is linear and converging (or in fact that the latter is a worthwhile goal in and of itself), with no room for multiplicities or what might be branded "failure". I risk sounding like I'm ranting, so I will stop here.
This year I thought of fiction, of art, of conjuring whimsy, hope, spaces, paths and modes of being that could be. I thought of imagination, of metaphor, and connection itself. Connection that does not have to be causal but rather can meander, loop around, end up in places and times unexpected. A bit like this text or these images, perhaps :)
I've been reading a lot of science fiction and thinking about the future in the past year. I'm at the limit of my writing skills, and don't know how to wrap this up (or if that is even a goal in and of itself). Instead, I leave you with this piece from Ursula K. Le Guin, from the Introduction to The Left Hand of Darkness, which bookended my year.
All fiction is metaphor. Science fiction is metaphor. What sets it apart from older forms of fiction seems to be its use of new metaphors, drawn from certain great dominants of our contemporary life -- science, all the sciences, and technology, and the relativistic and the historical outlook, among them. Space travel is one of these metaphors; so is an alternative society, an alternative biology; the future is another. The future, in fiction, is a metaphor.

A metaphor for what?

If I could have said it non-metaphorically, I would not have written all these words, this novel; and Genly Ai would never have sat down at my desk and used up my ink and typewriter ribbon in informing me, and you, rather solemnly, that the truth is a matter of the imagination.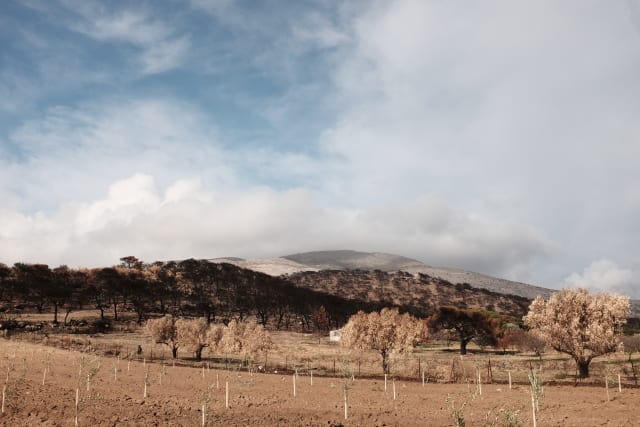 A field of olive trees, in shades of beige and brown. In the background, the trees are cindered. In the middle, trees are burnt or dried out. In the foreground, there are olive tree saplings, supported by trellises.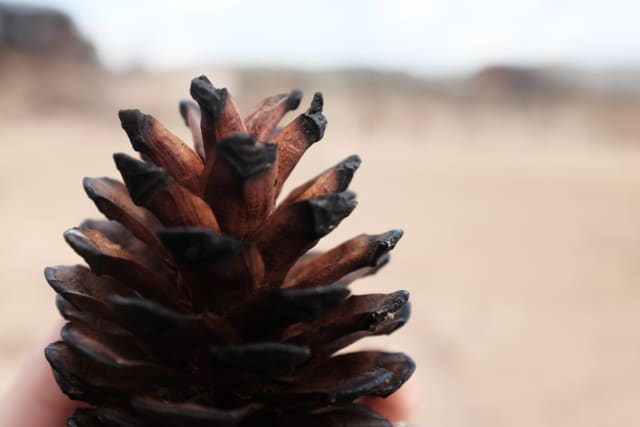 A burnt or almost carbonised pinecone, in front of a beige (but blurry) field.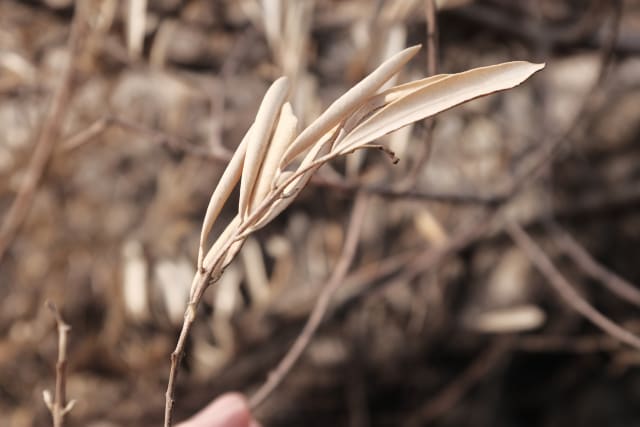 A dried or burnt out branch from an olive tree.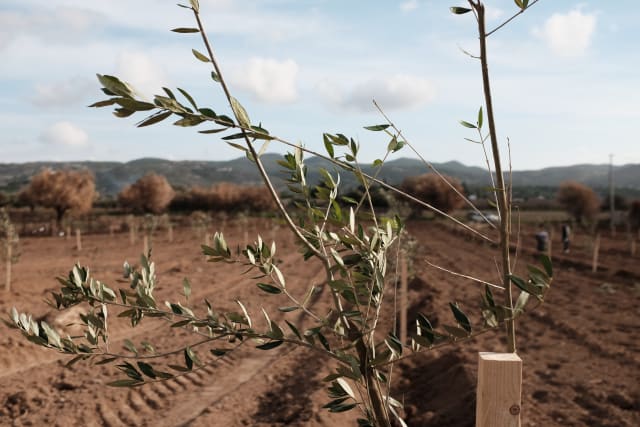 An olive tree sapling, supported by a trellis. A field of saplings is in the background. Further yet, some dried or burnt out olive trees.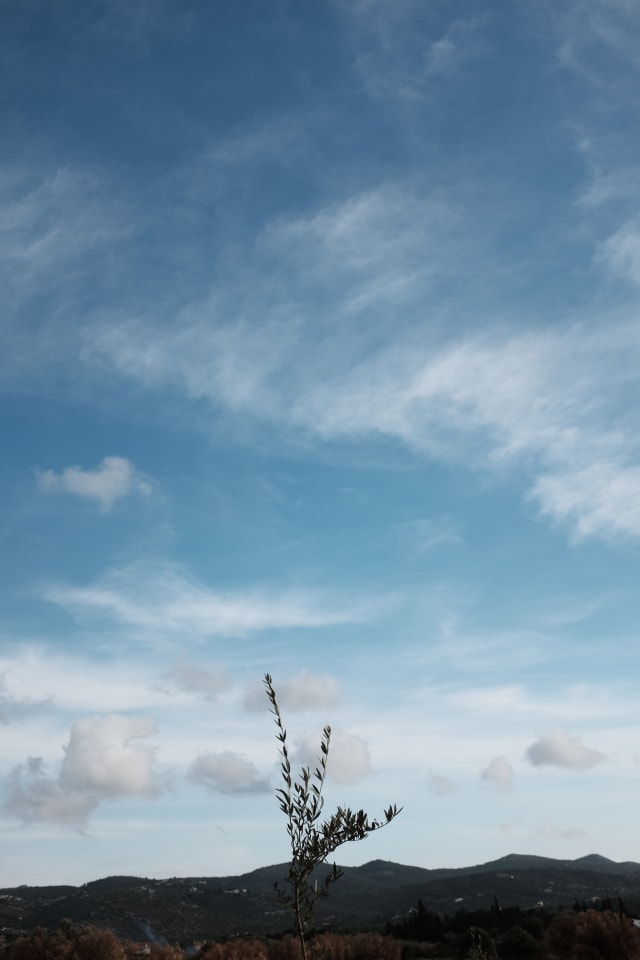 An olive tree sapling amidst a blue and partly cloudy sky.
The shadow of a person (that's me, hi!) on an irrigated brown or beige field, accompanied by the shadow of an olive tree sapling.
A city street, with multi-storey buildings on each side. The street has a steep incline in the distance, with cars, electricity cables, and advertising signs lining the sky towards it.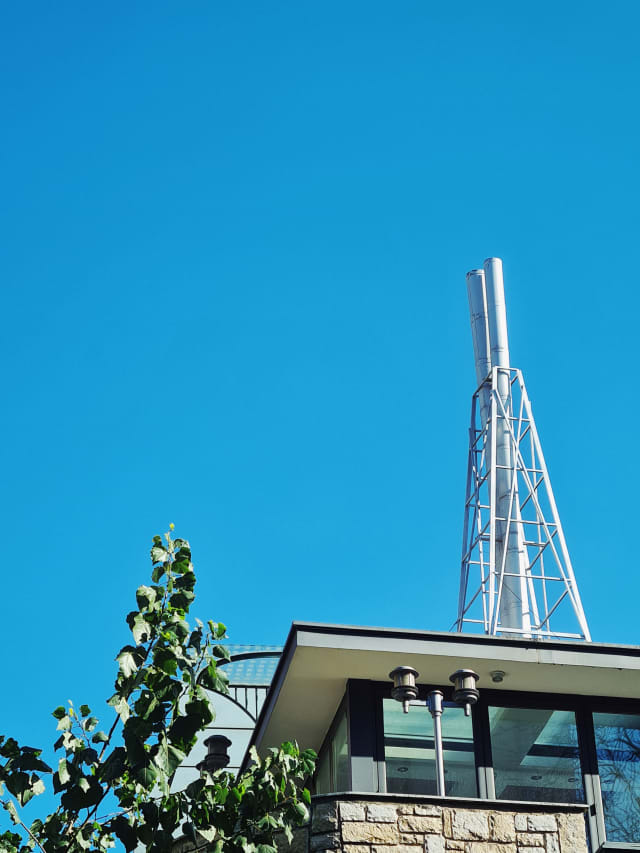 The top of a city building, with a tree and and a blue sky behind and to its side. A chimney or antenna stands on top.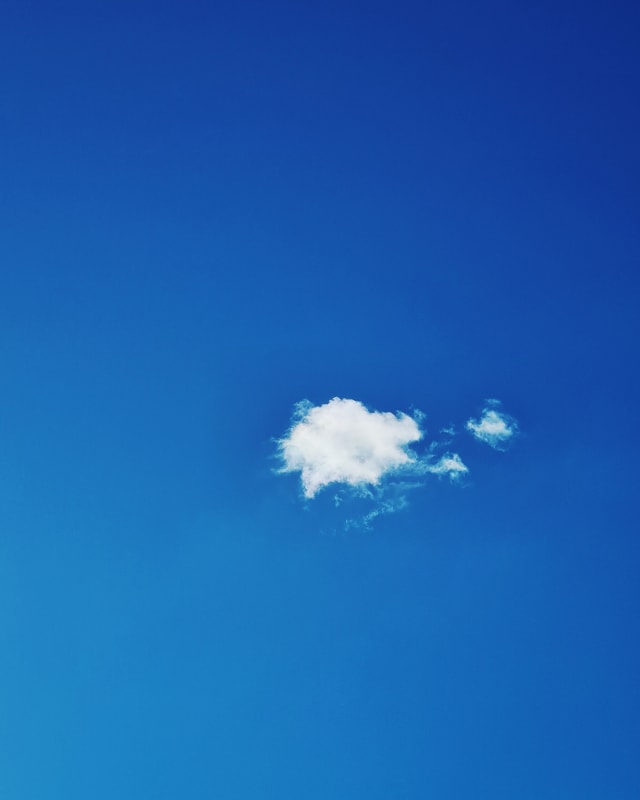 A single cloud in a deep blue sky.